REGISTRATION IS CLOSED!!!!
Registration for this tour will close on November 2, 2019
March 7 – 16, 2020
Day 1: Dakar
Greetings as you arrive at the Sédar Senghor airport. We will then travel to the hotel with your English speaking guide where you will spend a relaxing evening.
Day 2: Dakar – Goree – Dakar – Sali Portudal
After breakfast at the hotel, we will travel to Goree Island to discover the memory of the island which testifies and recalls the history of the enslaved Africans. While on the Island we will visit the house of the enslaved, the woman's museum and the historic house. We will walk the lanes of Gorée Island and visit the artist market.
Return to Dakar. City tour of Dakar, visit Museum of Black civilization and the many art vendors around the Dakar. Drive to Sali Portudal
Day 3: The Gambia
Visit Kunta Kinte Island
Drive to Banjul
Day 4: Banjul, The Gambia – Casamance, Senegal
Spend the day exploring Banjul, The Gambia
Travel to the Southern Senegalese region of Casamance
Day 5: Casamance, Senegal
Spend quality time with the Diola ethnic group
Special celebrations in a traditional village
Day 6: Koba(nomadic people), Senegal
Spend quality time in the Koba village learning their culture and traditions
Day 7: Koba – St Louis 
Travel to St Louis which is the former capital of the French during colonial times
City visit of St Louis
Day 8: St Louis – Lompoul Desert
Visit Lompoul desert
Stay in Toureg village
Day 9: Pink Lake – Dakar
Visit pink lake
Travel back to Dakar
Day 10: Dakar
Rest/Shopping
Return to Washington
End of Tour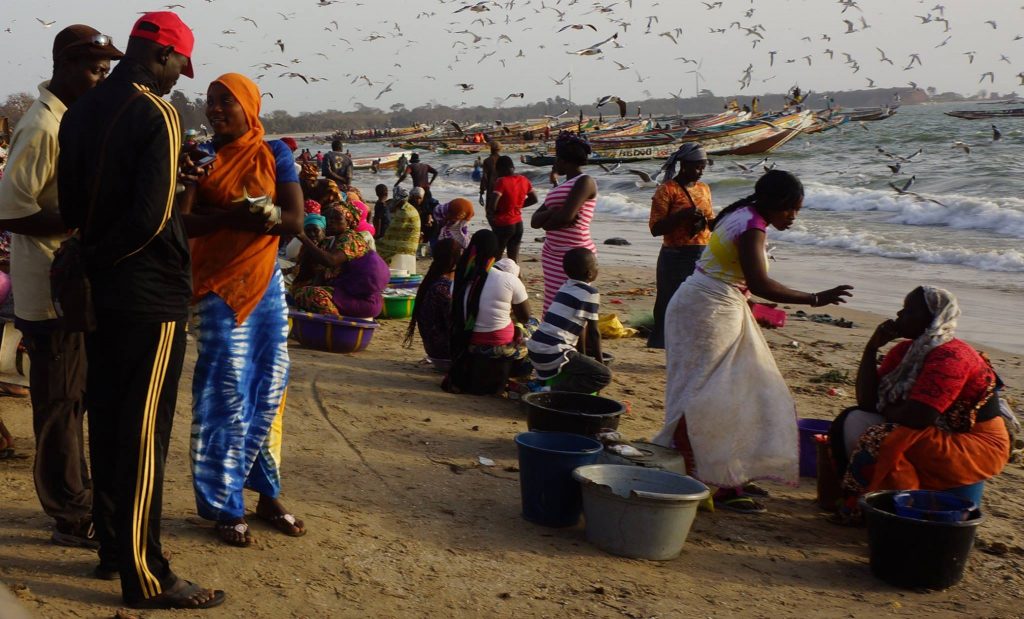 Roudtrip airfare from Washington, DC
Hotel Accomodations
2 meals per day – non alcoholic beverages
Transportation in Senegal/The Gambia
Not Included:
Yellow Fever Vaccine
Travel Insurance
Personal Spending Money
Alcoholic drinks
*There is no visa required to enter Senegal, however, you must have proof of the yellow fever vaccine
$100 Gratuity
Cost:
 $3600pp double occupancy $3800pp Single.
A deposit of $500 is due at the time of registration. The deposit is refundable only within 30 days of initial deposit.
Another payment of $1500 is due on September 1, 2019. The balance of $1600 is due January 1, 2020.  If paying in full, payment must be received by September 1, 2019. If using Paypal, there is a fee of 3%.
Payments can be made by check or money order to Roots to Glory Tours P.O. Box 92, Stevenson, MD 21153.
Prices are not guaranteed after the payment due date.
*Our tours require a moderate amount of walking. Our tours are not recommended for people with serious medical or mobility challenges.
PAYMENT PLAN OPTION:
A PAYMENT PLAN IS AVAILABLE UPON REQUEST TO roots@rootstoglory.com
THE DEPOSIT OF $500 IS REFUNDABLE WITHIN 30 DAYS OF PAYMENT ONLY. WE STRONGLY SUGGEST THAT YOU PURCHASE TRIP INSURANCE AS SOON AS POSSIBLE BECAUSE ONCE THE AIRLINE TICKETS ARE PURCHASED THERE WILL BE NO REFUND. www.squaremouth.com for insurance.
You can contact us at roots@rootstoglory.com or 410-429-0804.
We recommend that before you register for one of our tours you make sure that you are able to get the yellow fever vaccine. This is mandatory to enter in any African nation.