THANK YOU FOR YOUR INTEREST IN OUR AFRICAN NAMING CEREMONY.
REGISTRATION IS CLOSED FOR THIS YEAR! NEXT YEAR WE WILL BE IN CAMEROON! SEE YOU THERE!!!
The African Naming Ceremony and Healing event will take place in Fort Monroe, Virginia on August 28, 2022.  The shores of Hampton, Virginia were chosen in order to commemorate where  Africans first landed on English soil in 1619. This is an opportunity for our people to be cleansed from all of the trauma of COVID-19 and find reprieve from the racial reckoning that is taking place in the United States.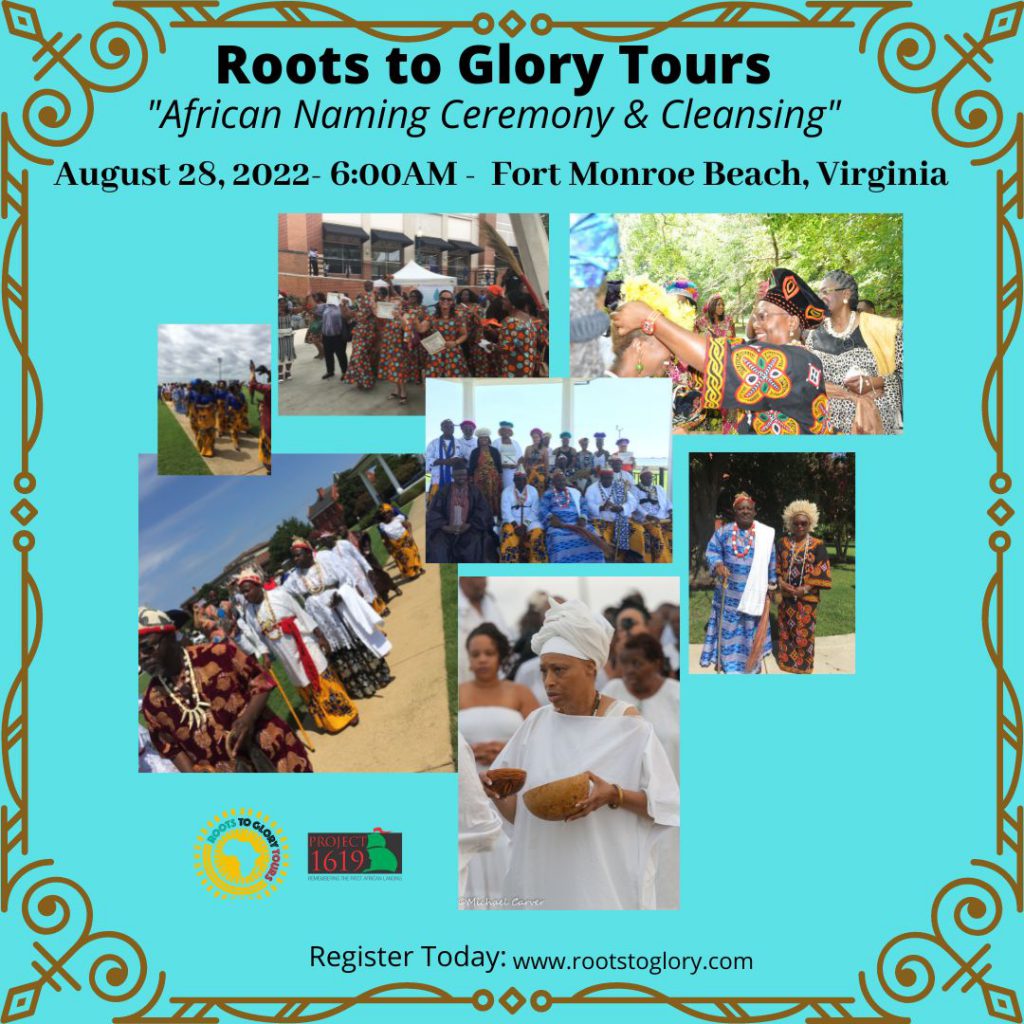 Before they were enslaved and called Bob, Mary, Billy, Thomas, and Joe our ancestors had names. In Africa, names are extremely important. A name can tell you what family you come from, what day of the week you were born, your religious practices, what was happening in your community during the time you were born, and most importantly your lineage (a lot of people are named after grandparents). 
Our mission at Roots to Glory Tours is to return the rightful name to those whose ancestors were victims of the slave trade. This year our naming ceremony will be held on Fort Monroe beach in Hampton, Virginia on August 28, 2022 immediately following a spiritual cleansing at 6am. 
Naming Ceremony Registration Form